Read what our customers are saying;
Our fantastic Shepherds Huts Testimonials are proof that our customers love our quality shepherds huts. All our testimonials can be verified. We can even arrange for you to talk with one of our customers should you wish to.
We deliver high quality, affordable shepherds huts and pods and our customer service is first class. Our testimonials are proof of this.
We are really proud of our growing testimonials page and look forward to building your bespoke shepherds hut and getting a positive testimonial from you too.
TESTIMONIALS
They did an amazing job, I'm so happy with it I had a wee cry after they left.
What it means to me is a fabulous safe, warm place to bring clients. It means I can now offer more hours and I don't have to worry about meeting rent every month. You've made it possible for me to grow my business and invest in it to bring better things to my clients.
It's had lots of interest and that was before it's finished. The workmanship is so high and the quality perfect. Its even better than I expected. I'm so grateful it could be put together in situ too and I didn't have to give up on it. The guys were great, you have been blessed with a lovely family.
Thank you both so so much for making my dream possible.
Thank you too for your kind words about my website 😊
Lizzy x
http://www.thistlemethis.co.uk
Many thanks for my fantastic Shepherds Hut, I ordered an 18ft x 8ft Hut complete with kitchen and bathroom
for a new Glamping venture. I was very specific about my requirements and Tony and Chrissie have been incredibly helpful.
The finished Shepherds Hut looks amazing and has exceeded my expectations.
The team at Shropshire Shepherds Huts have been very professional to work with from start to finish.
Many thanks, Melissa Woolley
http://www.thealbynes.co.uk
Please note if you would like to come and stay in a hut we have built, Mellissa would be delighted to host you.
Hello Chrissie and Tony
It's a year since we received our lovely hut from you so we just wanted to say how much we have enjoyed using it! It still gets lovely comments from people that catch a glimpse of it. It is a cosy place to sit in and enjoy a cuppa especially when the stove is burning.
Thanks again.
Best wishes
From
Leon and Jane Yeats ( Dorset)
Hi everyone
Today we are running our first course from our hut. We still have a little bit to finish off but we are 99% there.
I've put it on our Facebook page this morning.
We've done some baking from it but haven't set up full production yet.
It is the most amazing space, we love it. Thank you again for all your help with it.
Best wishes.
Kate    https://www.blackberrycottagefayre.co.uk/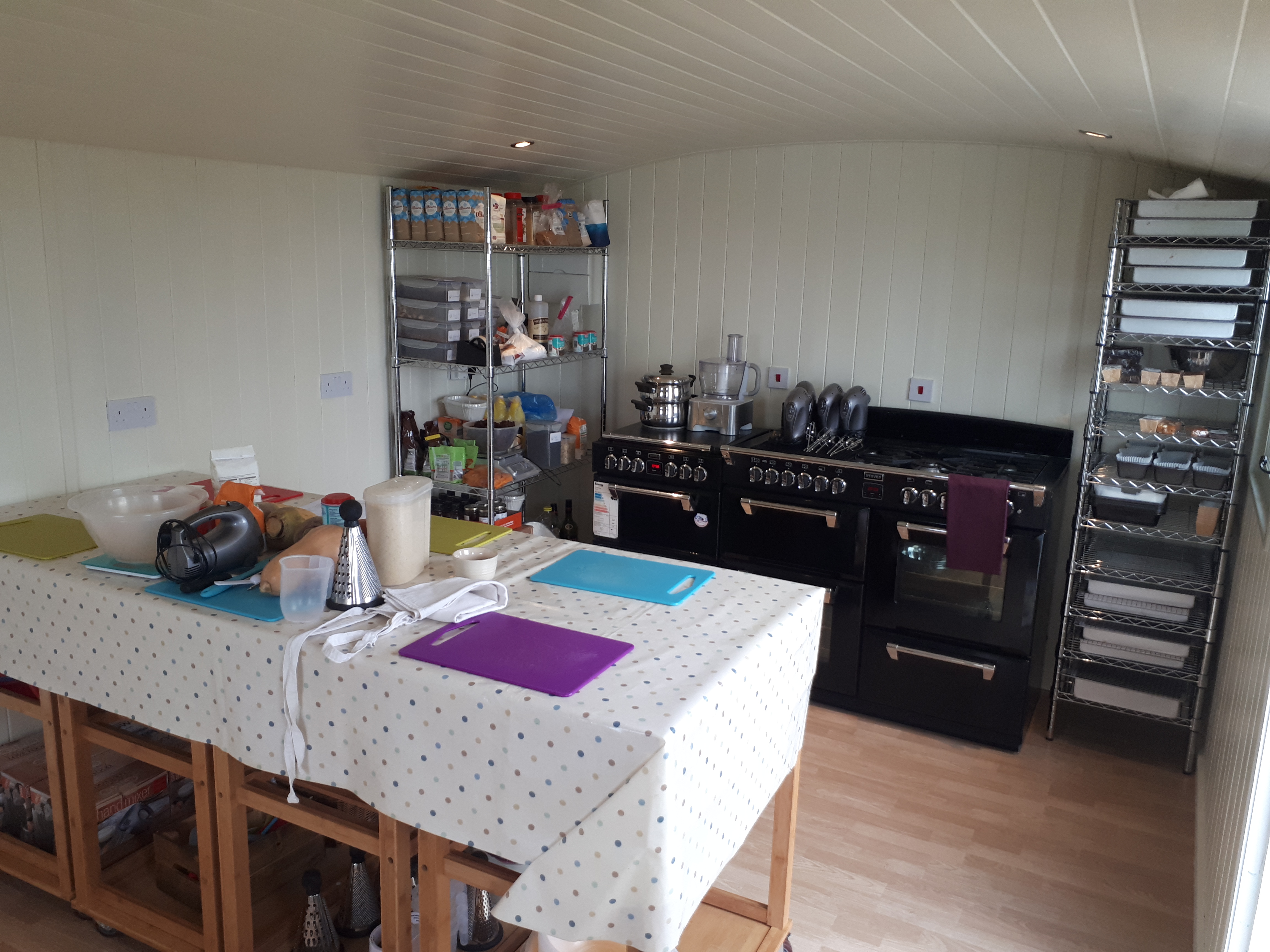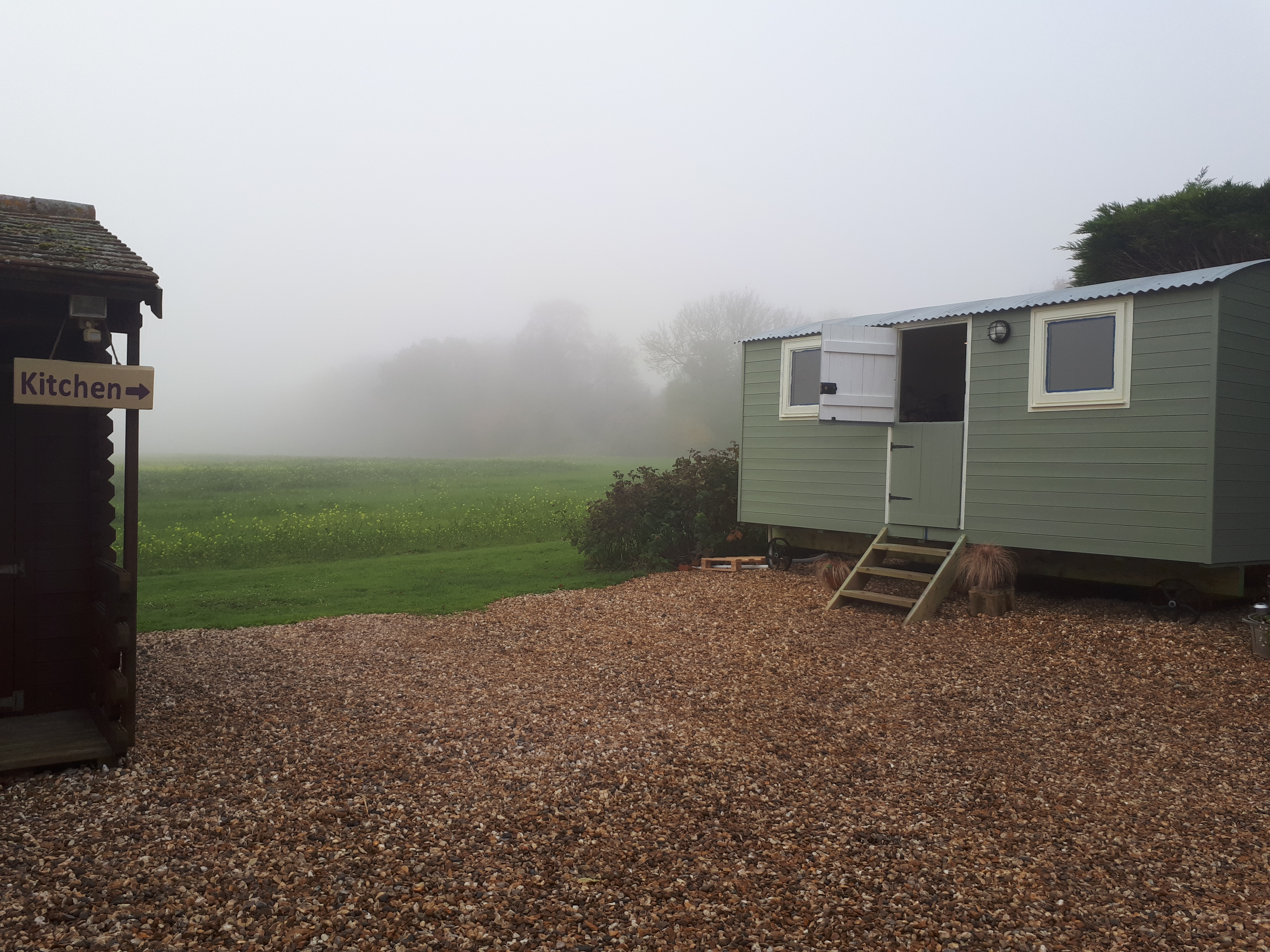 Dear Tony and Chrissie,
Shepherds hut has arrived safely, your delivery men were brilliant and very helpful. The hut exceeds my expectations, it is wonderful, thank you. It has been a pleasure dealing with you both from start to finish, your understanding of our requirements and help at every stage have been excellent.. Have already recommended you to our ground worker.
Thank you.
Kind regards,
Valerie Green
Alan and Kate from Somerset
Just like to say what a wonderful job Tony made of our shepherds hut nothing was to much trouble Chrissie was always on the end of the phone if we needed anything. We shopped around for sometime the hut was far and away the best value for money really pleased                                              
Kessaku Alaskan Malamutes and Japanese Spitz- November 2016
"I am over the moon with my beautiful Shepherds Hut!  It looks lovely in the garden and is going to make a fabulous grooming room for my dogs.
Tony and Chrissie have been so helpful and the hut was made just to my specification.  I will certainly be highly recommending these huts."
Leon & Jane November 2016
"Shepherds hut delight!!
Thanks very much Tony and Chrissie. We are so pleased with our lovely Shepherd's Hut!  It is sitting proudly in place. Everyone that has seen it thinks it's wonderful.
Thanks for your help with making it the way we asked and so quick.  I know who to call on should I want another made
Thanks again."
Simon & Diane Westaway September 2016
"Shropshire Shepherds Huts were very accommodating customising their standard offering to our specific needs and proved very good value for money. The hut is in regular use as a shepherds hut and provides respite from inclement weather and the odd cup of tea and bacon sandwich whilst tending the sheep and other stock. Many thanks
( Please see picture above)
Simon & Diane Westaway, Devon."
Rita McGowan – July 2016
"We are thrilled with our shepherds hut, we have also had a composting loo made to. Nothin is to much trouble , and as Tony says you keep coming up with the ideas I will build it .
Which he does very professionally , tidy, and good value for money.
We plan on having a long working relationship with Tony and Chrissie as we expand our glamping site.
Good luck guys"
Rita
Lower hill campsite .
Russell & Vicki – July 2016
Hello guys.
As promised, the final painted hut.(Please see Gallery) We had a garden party last weekend for circa 70 people. Everyone thought it looked lovely. We had people camping and a family of four slept in the hut very comfortably.
Thanks again,
Best wishes,
Russell & Vikki.
The Crackers Cheese Company
Heather – May 2016
Hi Tony
Just wanted to say I am very pleased with the hut it is so beautifully made. Thank you so much. Will definitely recommend you.
Many Thanks
Heather
We decided to have a shepherds hut built by Tony because of his unique approach. All of his work is individual and can be made to whatever specification you like. The quality of his work is excellent and his prices are very competitive. We look forward to having more huts made by him in the future.
Pat
It was a pleasure working with Tony and Chrissie on our hut. From start to finish it was run very smoothly. We had photo updates regularly and no matter how many times I called they were always so helpful. We are now loving our new hut. It was originally brought as a office but the grandchildren have now taken over and want all their friends to stop.
Julie – Hut for her lovely Grandson
We had been looking for a Shepherds Hut for a while. The lower priced ones weren't generally up to standard and more expensive ones were a little out of our reach and not always of a superior standard anyway.
When we saw your ad we were cautious. But after seeing, and being impressed by, the quality of one you had already made, we placed an order. We are so pleased with the hut. Tony,Tom and Chrissie are easy to talk to and don't mind changing things even at the last minute.
We watched the hut being built from scratch so we know how well built it is. We've seen the proper insulation and waterproof membranes being fitted. We are still using it even now the weather has changed and it is still perfect. The workmanship was excellent and the guys tidied up as they went along. We fully recommend Shropshire Shepherds Huts & Pods as the go to people.
We were delighted to supply our shepherds huts to the Lough Allen Adventure Center.