5th September 2019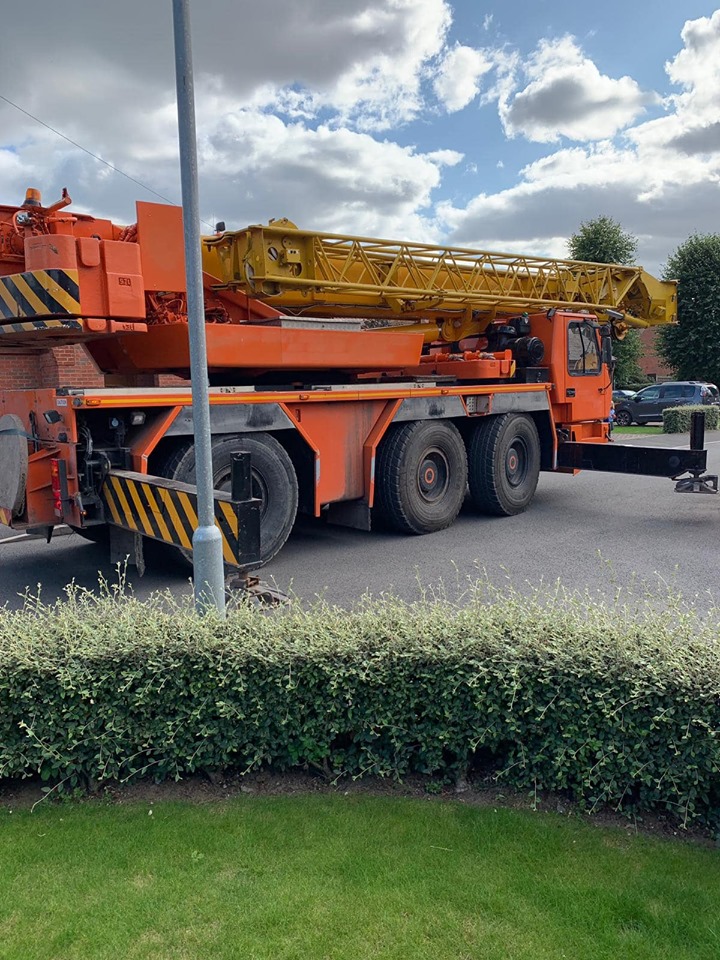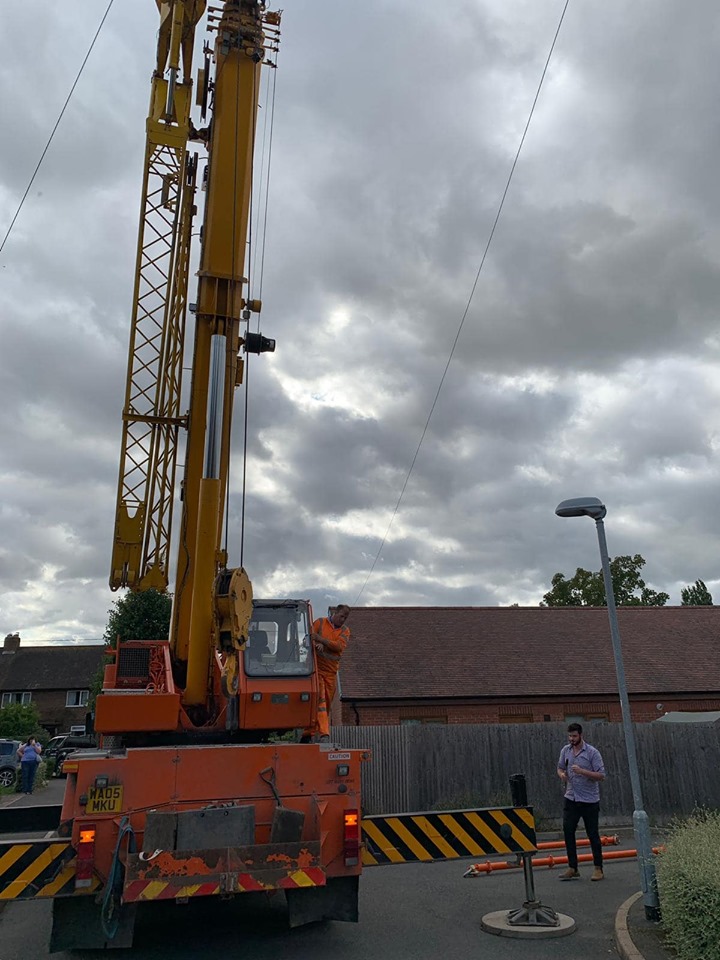 Well it's been an amazing day. A fabulous team made a little boy who has been very sad, able to put a lovely smile on his face.
Julie and her son Tom, brought a hut of us a few years ago.
It was for Tom and his little son HarrI to spend time in chilling while he's dad was in remission from Cancer.
Every weekend no matter what the weather they slept out in the hut!!
Then Julie called with sad news a couple of weeks ago to say Tom's cancer had come back and he had passed.
As a wonderful mum and Nan, she wanted to see if there is anything that we could think of!
Tom was only 33, Harry now 11 is beside him self. So Julie called to say how can we take the hut down.
As a wonderful mum and Nan, she wanted to see if there is anything that we could think of!
Well the hut was built on site as a solid unit- so came the task and I have to say some very amazing men.
After speaking to Paul Stealey @ T C & P Stealey, he offered to crane the hut out!!
He did not charge and gave up his time and his huge crane!!
Stuart Corfield offered to drive the hut to its new location to be with Harri and this is what happened today.
Some amazing men with huge hearts met my wonderful hubby and fantastic son and they craned the hut out and delivered it to a very happy little boy!!
Then Stuart and Ozzie Fox had the huge task of unloading and putting it into place. Now when Harri is feeling lost and missing his Dad he has a place to go to- where there are memories of him and his Dad.
Harri cried,I've shed many a tear over this and I think even those big blooming amazing men had tears!!
The world is a better place with you all!!
T C & P STEALEY – https://www.tcandpstealeycranehire.co.uk/
Good Afternoon from the Beautiful Church Stretton Hills,
I have had a lovely day in the office replying to enquiries, updating our website and looking through our past clients.
Its been amazing and humbling looking at their websites and how they have progressed in their businesses.
With their business flourishing in Glamping, Beauty Therapy, Catering extra its been fabulous to be a part of their journey.
We can recommend various glamping sites throughout Shropshire, Scotland and the rest of the UK- so if you would ever like a stay in one of their beautiful Huts please let us know and we will forward their links on.
I hope you have a lovely week and look forward to updating our Blog soon.
June 2019